Thought I would give you something else to look at since it has been so long since I posted.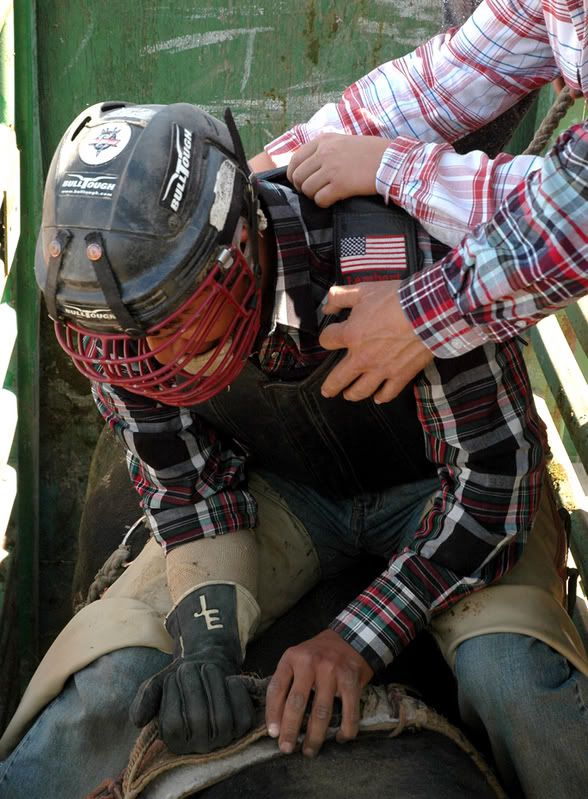 I took this at the Laton Rodeo, right before the rider was let out of the gate. What I really like about it is the hands reaching in and framing the flag on his shoulder.

Laton is a small town, located in the middle of the country in the Central Valley of California. The rodeo is by far the biggest event of the year for the rural community. All around you see cowboy hats, spurs and huge belt buckles.

I really think this picture captures that small town America look. It's simple like the town, you always have a helping hand from the community, and you're modest, like the rider who is looking away. The riders hands are worn from hard work, much like the residence of the small farming community.

I feel that this is what journalistic photography is all about; portraying an entire event, community or demographic with a single photo. It's a tough job, and I am by no means saying I did or do a good job doing it. But being a photographer in the media world, means telling a story. I think this photo tells that story and tells about the community where it comes from. I didn't run this photo in the newspaper, but it was favorite.

What do you think?