The Pulitzer Prize winners were recently released and with no real major events such as 9/11 or Hurricane Katrina, there was not one dominant event. I believe The Wall Street Journal was the only entity to walk away with multiple awards.

The main two winners that interested me, were the photography winners.


Oded Balilty of The Associated Press won for Breaking News Photo and his shot of a Jewish settler challenging Israeli security officers.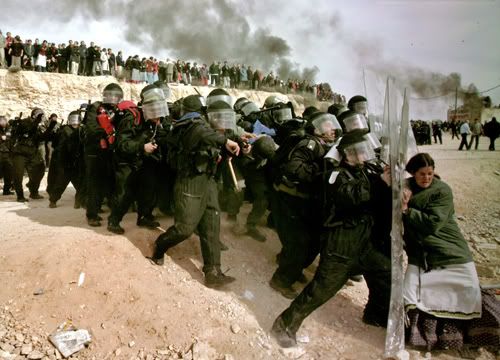 A lone Jewish settler challenges Israeli security officers during clashes that erupted as authorities cleared the West Bank settlement of Amona, east of the Palestinian town of Ramallah. Thousands of troops in riot gear and on horseback clashed with hundreds of stone-throwing Jewish settlers holed up in this illegal West Bank outpost after Israel's Supreme Court cleared the way of demolition of nine homes at the site. February 1, 2006.

For Feature Photography, Renée C. Byer of the Sacramento Bee won with her very compelling photo essay on a young man battling cancer with his mom by his side. I tell you the last few photos are so impacting, as is the whole story. This is a very sad story, but these photos help you to feel that sadness.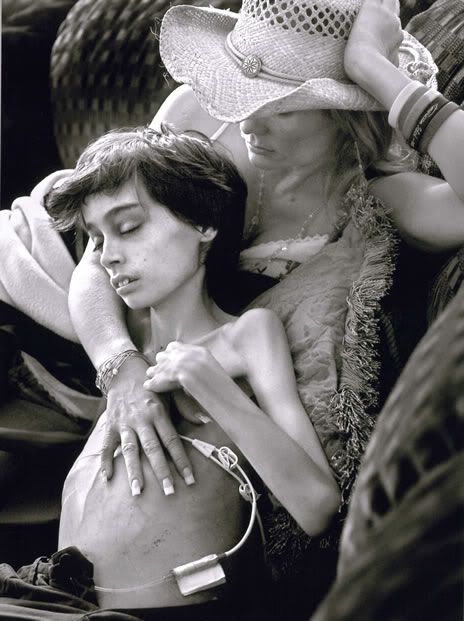 Cyndie holds Derek on May 8. He is on medication that hinders his speech and keeps him awake at night. Except for a few minutes while hospice nurses are with him, Cyndie spends nearly every moment of the day at his side.."I was exhausted beyond belief but I had to do this. He would call my name and always expects me to be there," Cyndie said.

Both of these photographers were very deserving artist. Let's give them a round of applause.

Check out more winners here.